I'm glad you're interested in learning how to use Instagram Reels for your business.
Instagram Reels are short, engaging videos that you can create and share on Instagram.
They are a great way to showcase your brand, products, services, and personality to your audience.
In this blog post, I will share with you 5 tips on how to use Instagram Reels for your business effectively.
As a result of using Instagram Reels for your business, you will be able to
Grow your business with Instagram Reels
Stand out from the competition and differentiate yourself
Create a loyal community of fans and customers
Achieve your business goals and objectives
Let's get started!
Imagine if you could reach millions of potential customers with just a few seconds of video.

Suppose if you could showcase your brand's unique value proposition, personality, and creativity in a fun and engaging way.
Imagine if you could grow your audience, increase your engagement, and boost your sales with one simple tool.

Sounds too good to be true, right? Well, it's not. It's possible with Instagram Reels.
Instagram Reels are the latest feature from Instagram that allows you to create and share 15-second or 30-second videos with music, filters, effects, and stickers. They are similar to TikTok videos, but they are integrated into the Instagram app.

You can find them in the Explore tab, in the Reels tab on your profile, or in your Stories feed. They are a great way to reach new audiences, as Instagram prioritizes Reels in its algorithm and shows them to users who may not follow you yet.
However, many business owners are not sure how to use Instagram Reels for their business.
They may think that Reels are only for entertainment, that they are too hard to create, or that they don't fit their brand image.
They may be missing out on a huge opportunity to grow their business with this powerful tool.
Some business owners may try to use Instagram Reels without a clear strategy or purpose.
business owners copy what other brands are doing, or post random videos irrelevant to their niche or audience.
They may use low-quality content, or spam their followers with too many Reels.

They may not optimize their Reels for discoverability, or track their performance and results.

These are some of the common mistakes that can make your Reels ineffective and harm your brand reputation.
The good news is that you don't have to make these mistakes. You can use Instagram Reels for your business in a smart and strategic way that will help you achieve your goals and grow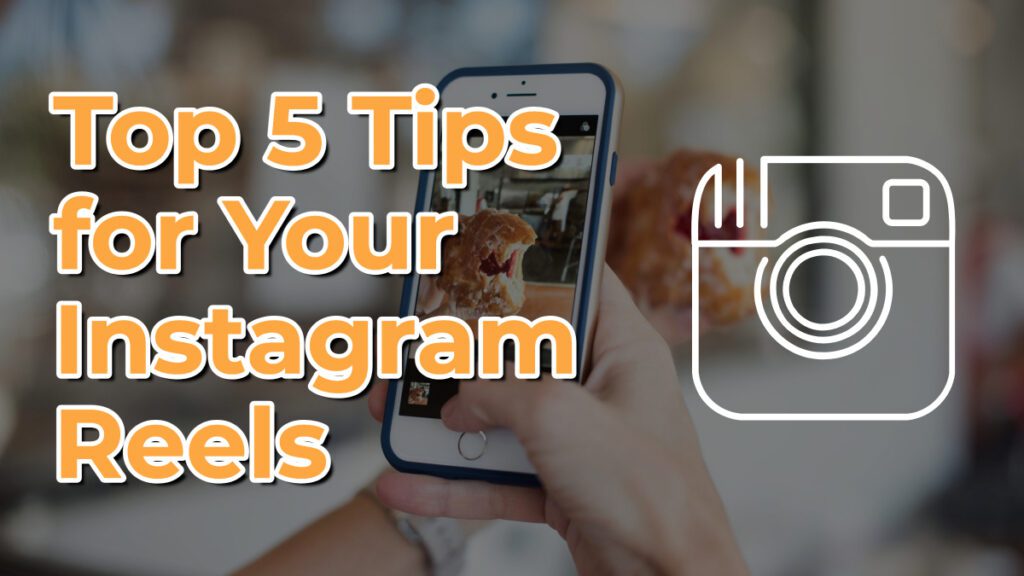 1. Identify your goal and target audience for Reels
Before you create your first Reel, you need to have a clear idea of what you want to achieve and who you want to reach. Do you want to increase brand awareness, generate leads, drive sales, or build loyalty?
Who are your ideal customers and what are their interests, needs, and pain points?
Having a specific goal and target audience will help you craft your message and tone, as well as choose the right content and format for your Reels.
2. Create original and relevant content
One of the most important factors that will determine the success of your Reels is the quality and relevance of your content.
You want to create videos that are original, engaging, informative, entertaining, or inspiring for your audience.
You can use Reels to showcase your products or services in action, share tips or tutorials, tell stories or testimonials, answer frequently asked questions, or offer discounts or promotions.
Whatever you choose to do, make sure that your content aligns with your brand identity and values, as well as your goal and target audience.
3. Optimize your Reels for Discoverability
To get more exposure and reach for your Reels, you need to optimize them for discoverability.
This means using relevant hashtags, keywords, captions, and titles that will help your Reels show up in the Explore tab and the Reels tab.
You can also tag other accounts, locations, or products that are related to your content. You can also use trending hashtags, songs, or challenges that are popular on Instagram Reels to join the conversation and get more views.
4. Experiment with different features and formats
Instagram Reels offers a variety of features and formats that you can use to make your videos more attractive and dynamic.
You can choose from different music tracks, filters, stickers, texts, effects, transitions, and editing tools to customize your Reels according to your preference and style.
You can also experiment with different formats, such as vertical or horizontal orientation, full-screen or cropped view, single or multiple clips, slow-motion or fast-forward speed, voice-over or sound-off mode, etc.
The key is to test different combinations and see what works best for your audience and content.
5. Analyze your performance and feedback
The last tip for using Instagram Reels for your business is to analyze your performance and feedback.
You can use the Insights feature on Instagram to track the reach, impressions, views, likes, comments, shares, saves, and follows of your Reels.
You can also monitor the feedback from your audience by reading their comments and messages.
This will help you understand what types of content resonate with them the most and what areas need improvement.
You can also use this information to adjust your strategy and optimize your future Reels.
By following these 5 tips on how to use Instagram Reels for your business, you will be able to
Increase your brand awareness and visibility on Instagram
Showcase your brand's personality, value proposition, and creativity
Engage with your audience and build trust and loyalty
Reach new customers and grow your fan base
Boost your sales and conversions
So what are you waiting for?
Get started using Instagram Reels for your business today and see the difference it can make for you.
If you need any help or guidance on how to create amazing reels for your business, feel free to contact me with Instagram Reels I Would love to help grow your business. Thanks for reading this blog post and I hope you find it useful. Please share this with anyone who might benefit from it and leave a comment below if you have any questions or feedback.
Happy reeling!